Transactions
We have advised both UK based and international media companies. Our first-hand knowledge of over 3,000 media industry players and our access to specialist databases makes us extremely well qualified to pinpoint potential partners and acquirers. In addition, we have established relationships with media, legal and financial experts across Europe, India and the USA.
It's tempting to think that we can do everything ourselves with the skills we have within our business. However, we have grown to realise how beneficial it can be to work with specialist consultants. Over the past year, in the area of acquisitions and disposals we have been delighted with the valuable insight and expertise demonstrated by Piers Russell-Cobb of MediaFund. His knowledge of the industry and an ability to negotiate a deal to a swift completion has played a fundamental part in the re-focussing of our business."
My experience of working with Mediafund was excellent. Piers was very good throughout the complete process of the sale of our business. It was important to us to use an agent with a strong reputation and industry contacts and Piers has both of these. His management of the deal from negotiation through to due diligence and close was superb and he played a very supportive role for us personally offering good counsel and being available at all times to address and resolve all potential issues. I would have no hesitation recommending Piers and Mediafund."
The skill set for running a business is by no means the same as the one needed for selling a business. Piers and colleagues at Mediafund have that skill set. Together they found the interested parties; collated financial information for those prospective buyers; led them through early-stage negotiation until a preferred buyer was identified; and supervised the due diligence process and then the closing of the sale. Piers was also able to provide legal and HR contacts experienced in business transfer: altogether a formidable team was working for me. I would have no hesitation in recommending Mediafund."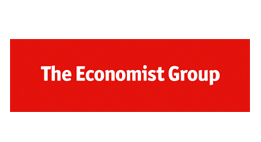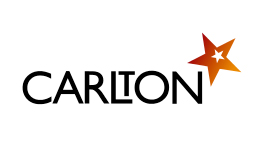 Recent transactions
2019
MediaFund represented Air Transport Publications Ltd in the sale of assets to Real Response Media Ltd
2019
MediaFund Ltd represented Paragraph Publishing Ltd in the sale of its Scottish and Irish interest business, including Scotland Magazine and the Scottish Hotel Awards, to The Chelsea Magazine Company Ltd.
2018
MediaFund advised Health Press Ltd, an award winning, multi-platform information service for the medical community, providing premium content to improve practice, on its sale to S. Karger AG.
2017
Represented Sparta Publishing Ltd in the sale of The Good Health Suite, including Today's Pharmacist, Today's Dentist and Today's GP, to Spread the Word Media Ltd
2017
Represented Illustrated London News Ltd in the sale of its archive, to Claremont Wealth
2017
Represented the owner of Studio News Ltd in the sale of the company to Taylist Media Ltd 
2016
MediaFund advised the shareholders of Built Environment Media Ltd in the sale of the World Architecture News and World Interiors News publishing and awards brands to Haymarket Media Ltd.
2016
MediaFund advised World Economics Ltd in the sale of The Guide for Pensions Trustees to Pendragon, a subsidiary of Wilmington Plc.
2016
MediaFund advised the shareholders of Athene Publishing, a B2B information provider for the credit sector, in it's selection of Shard Media Group as its acquirer
2015
Represented Multi-Science Publishing Ltd in the sale of the journals business to SAGE Publications Ltd
2015
MediaFund represented the estate of Helen Kime as exclusive advisors in a sale of the fundamental rights in the Stephen Fry recordings of the Harry Potter novels
2014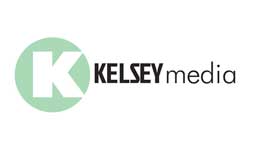 Represented Kelsey Publishing as their exclusive advisors in the sale of Good Homes Magazine to Media Ten
2014
Represented Bauer Media, acting as exclusive advisors in an asset swap agreement with Kelsey Publishing Limited, for Outdoor Fitness Magazine
2013
Represented James Pembroke Publishing in completing a content deal with Rhinegold Publishing
2011
MediaFund acted as strategic advisors to the Royal Pharmaceutical Society
2012
Represented the shareholders of Research Media Ltd as their exclusive advisors in a sale of the company to the Emerald Group Publishing Limited
2011
Advised the shareholders of Frances Lincoln Publishers on the sale of the business to Quarto Group PLC
2011
Represented The Daily Mail in a deal with Michelin Regional Maps
2010
Advised Rhinegold Publishing on the sale of its Music Study Guides business to Music Sales Limited
2010
Advised Progressive Media on its acquisition of Canadean
2010
Fish and Fly acquires Harmsworth Publishing's Where to Fish
Further information on past and recent transactions can be received by contacting Media Fund Ltd directly